Sale!
Furniture Silicon Protection Cover Pack of 4-650+200 Delivery Charges
₨1,500
Delivery Charges: Rs.200/-
PACK OF 4 , RS : 650
PACK OF 8 , RS : 1150
PACK OF 12 , RS : 1550
PACK OF 16 , RS : 1950
BUY 20 PCS GET 4 PCS FREE TOTAL 24 PC'S IN RS : 2150
Mention Quantity in order form comment box Thank You
MATERIAL: Durable Soft Silicone, 100% Nontoxic, Safe for Children & Pets, Fits Many Kinds of  Furniture Feet: Dining Room Chair, Bar Stool, Patio Chair, Kitchen Chair, Metal Bistro Chairs, Desk Chair, etc.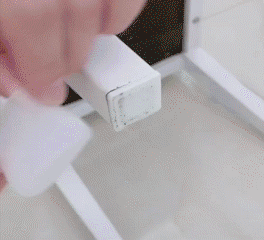 BEAUTIFUL DESIGN: Made of Transparent Silicone Gel, Could Blend In All Kinds of Home Design, You Will Hardly Notice Them With The Transparent Design.
Elastic tension of silicone makes these covers suitable for various shapes of furniture legs!